GA Graphs
Date updated: May 19, 2020 [Up]
Material is free to copy, use, and modify.
May 11.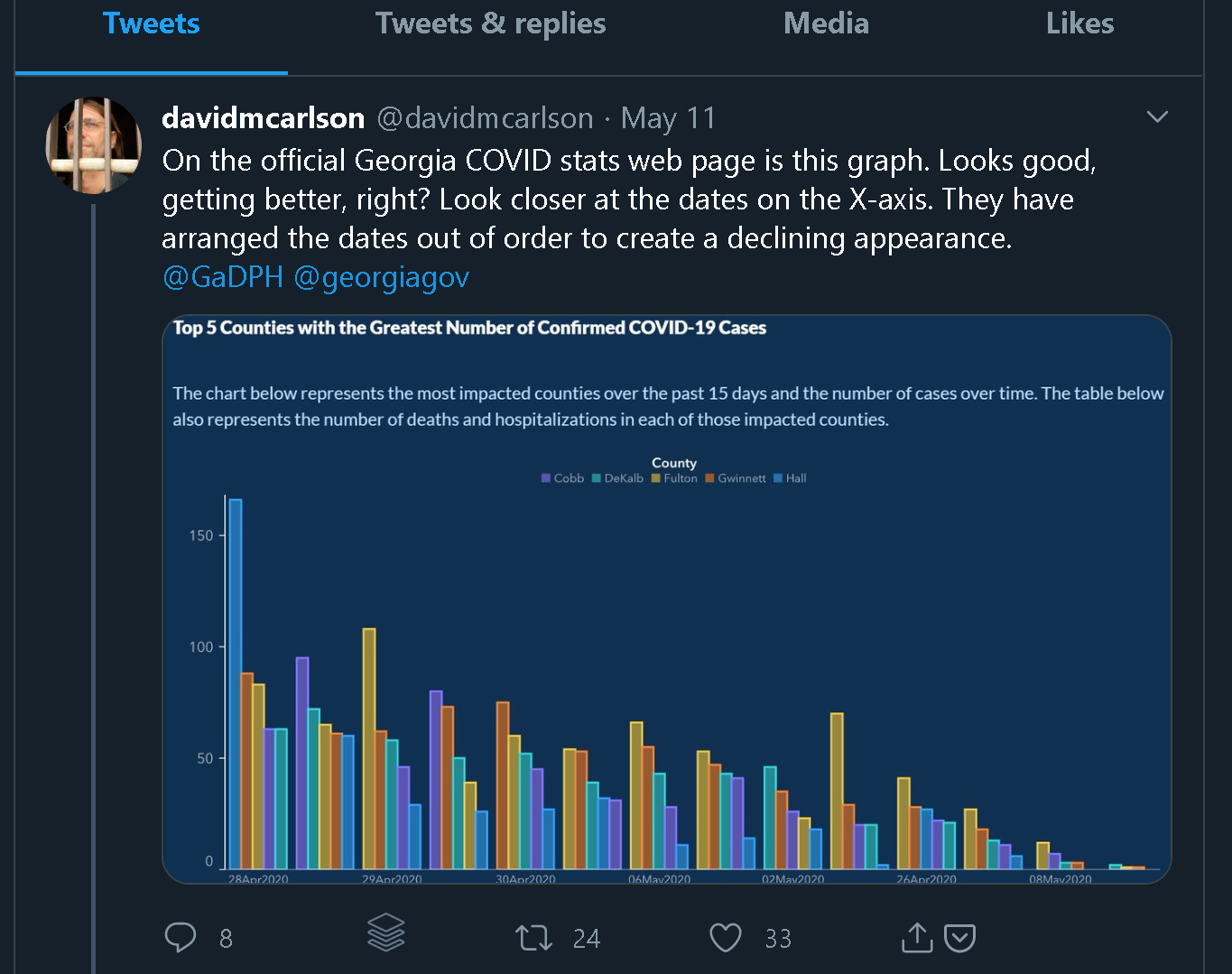 Low follower count.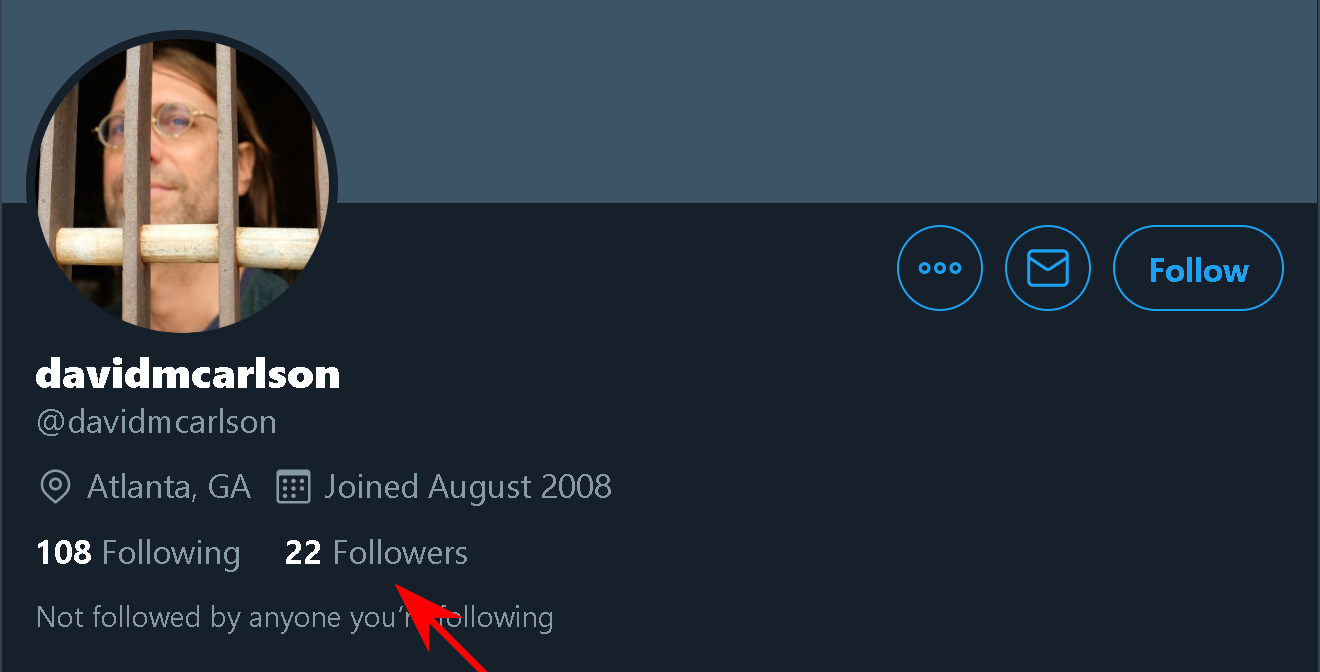 May 11 response, 1:38 PM.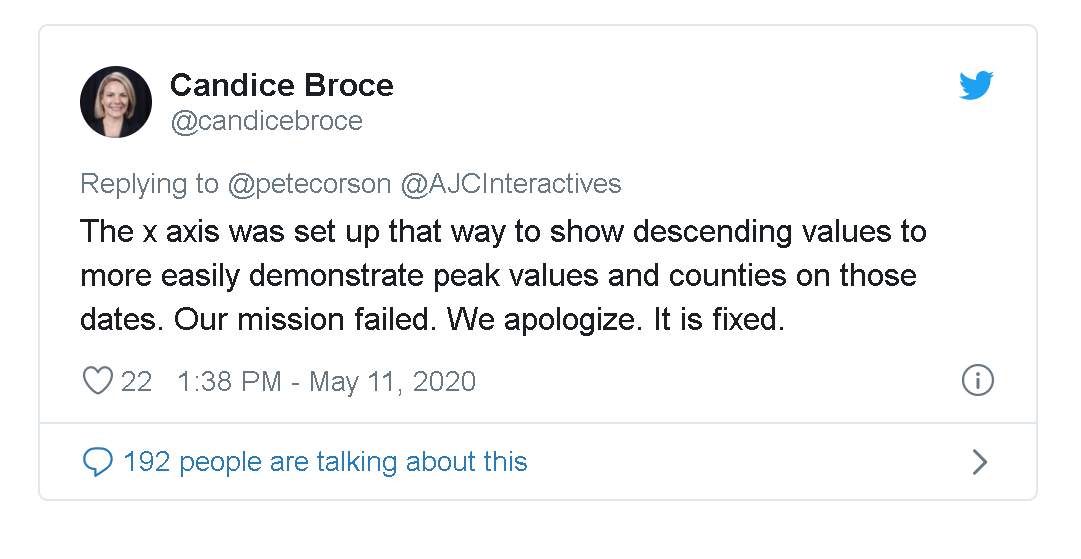 Pattern of error.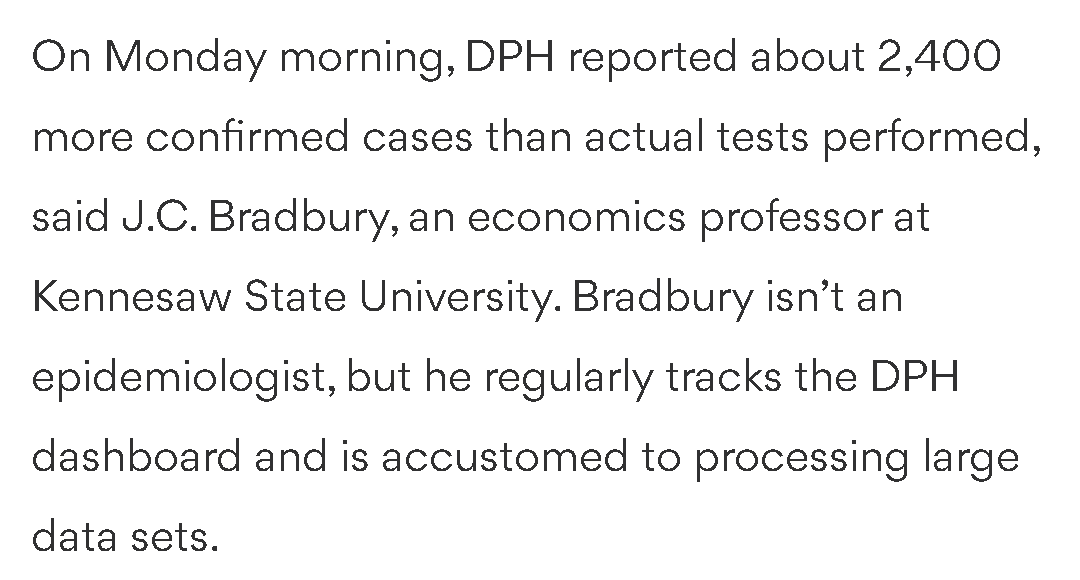 6:38 a.m.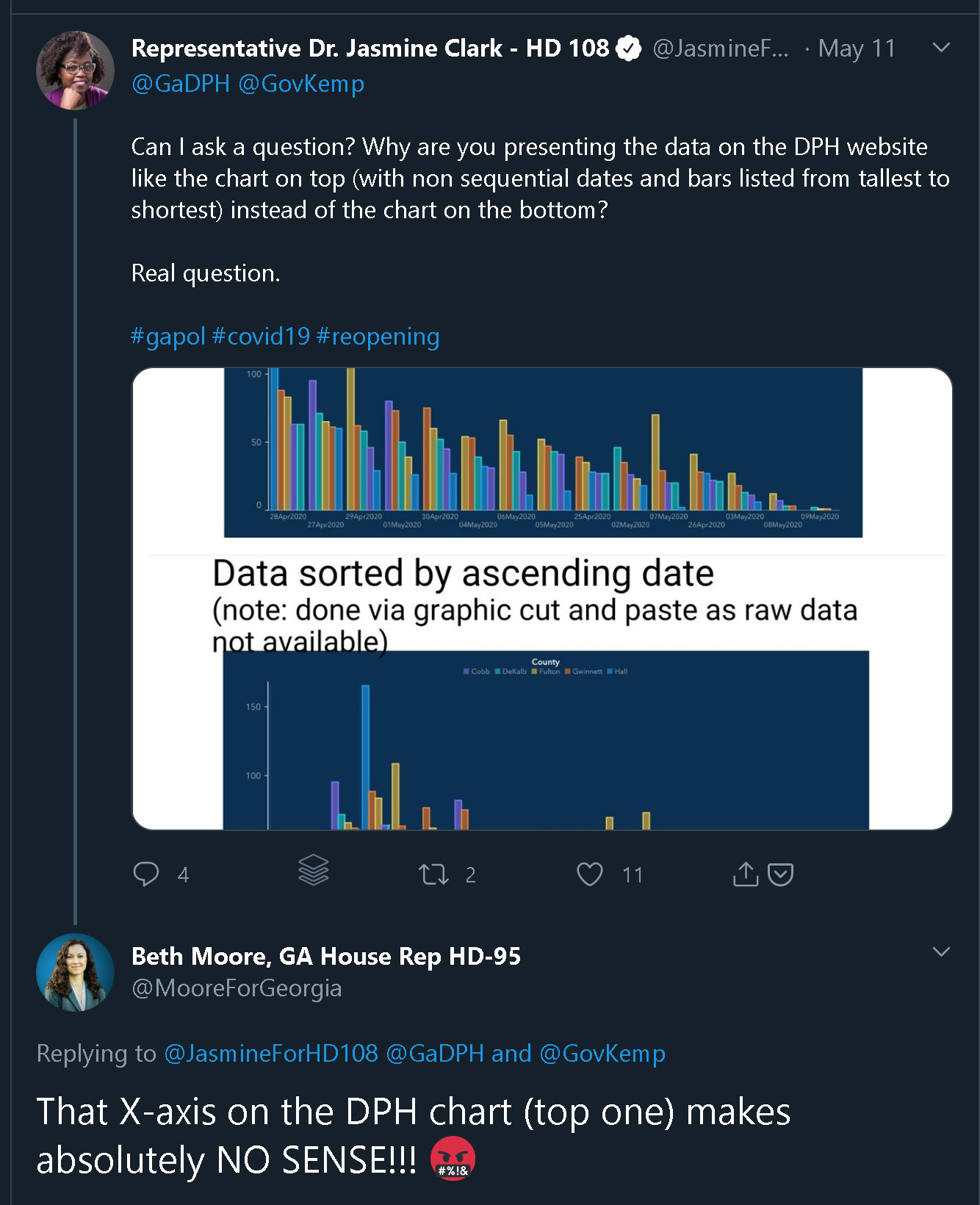 May 10!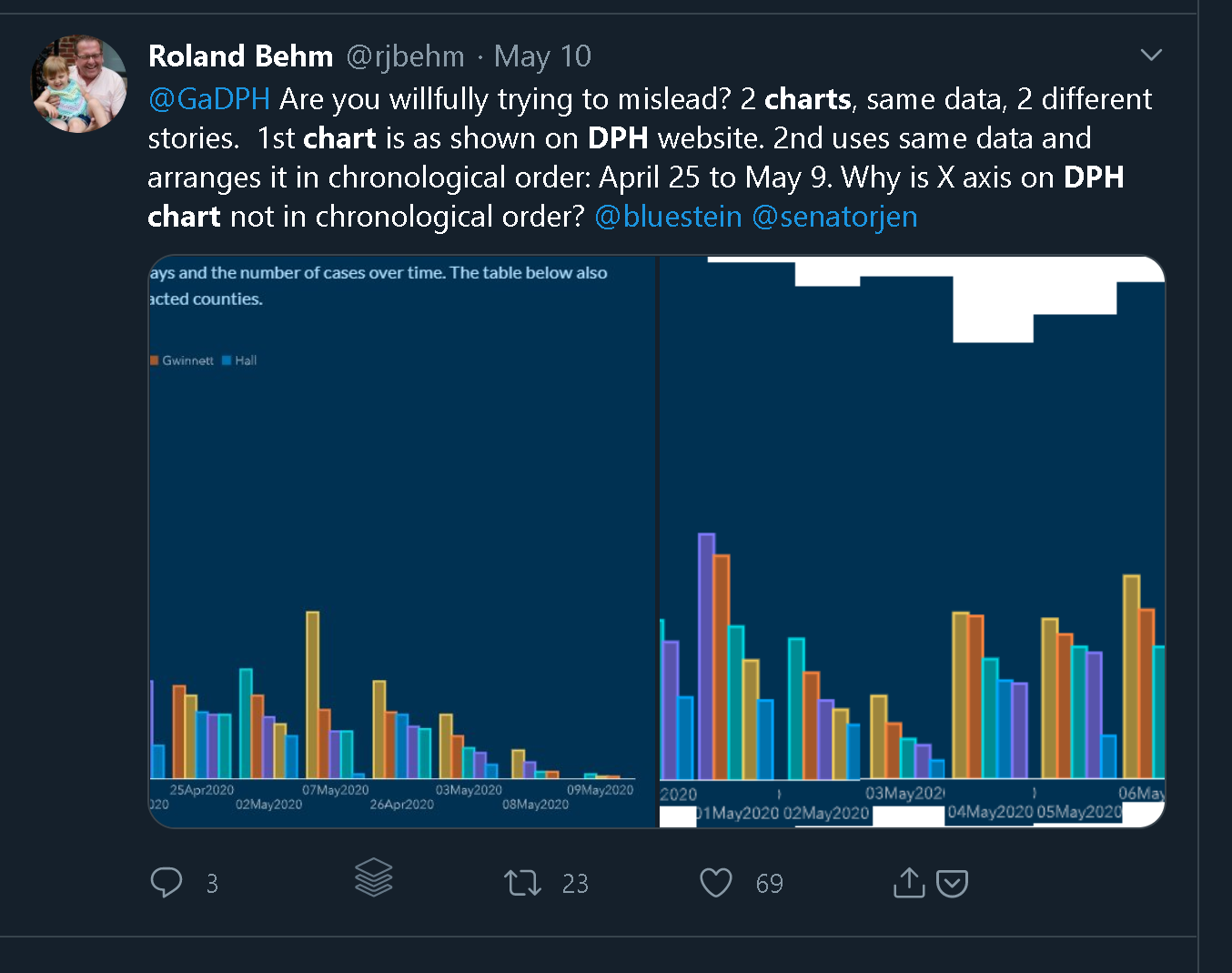 Roland retweeted by GA senator.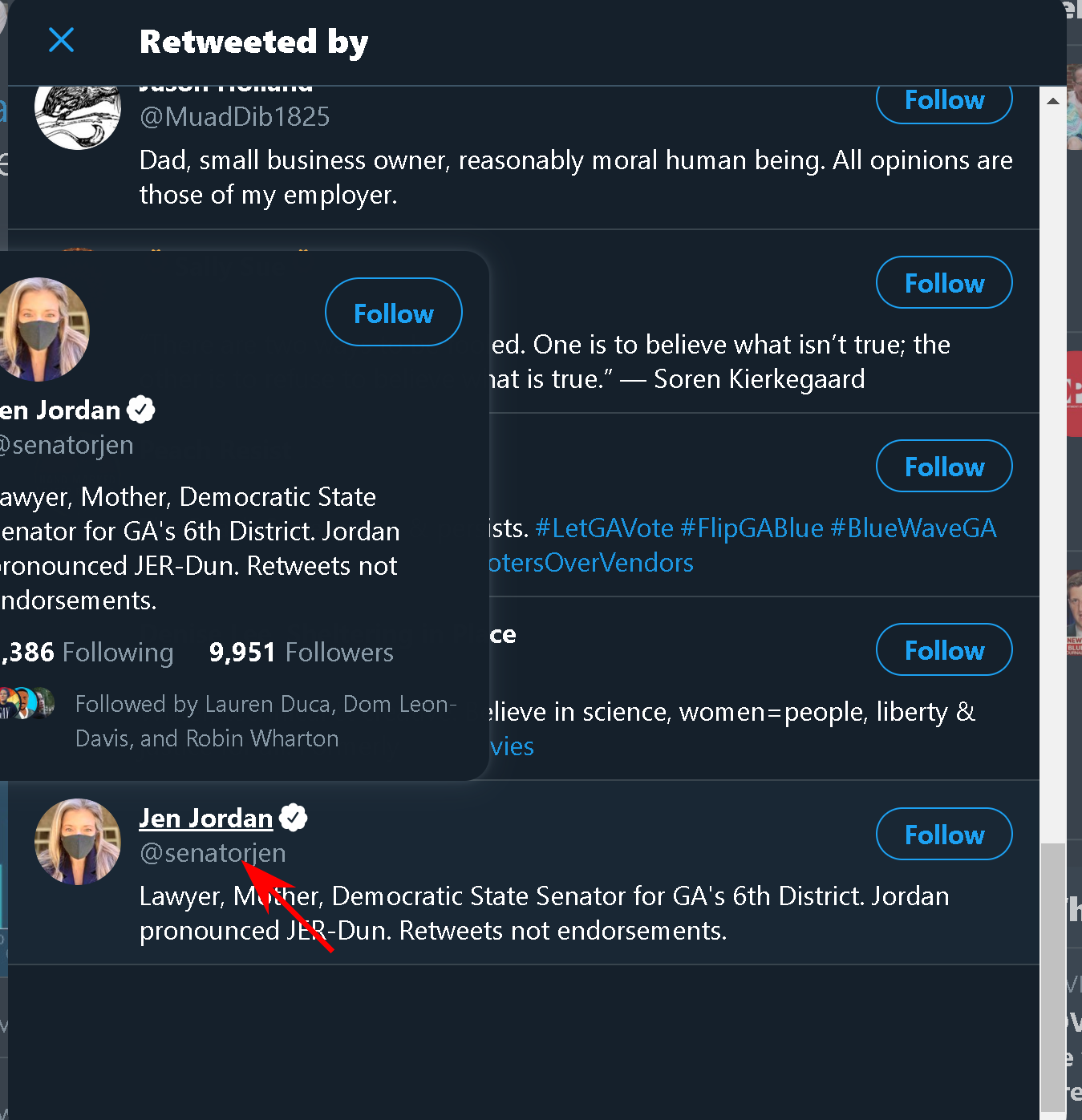 J.C. retweets at 6:51 AM.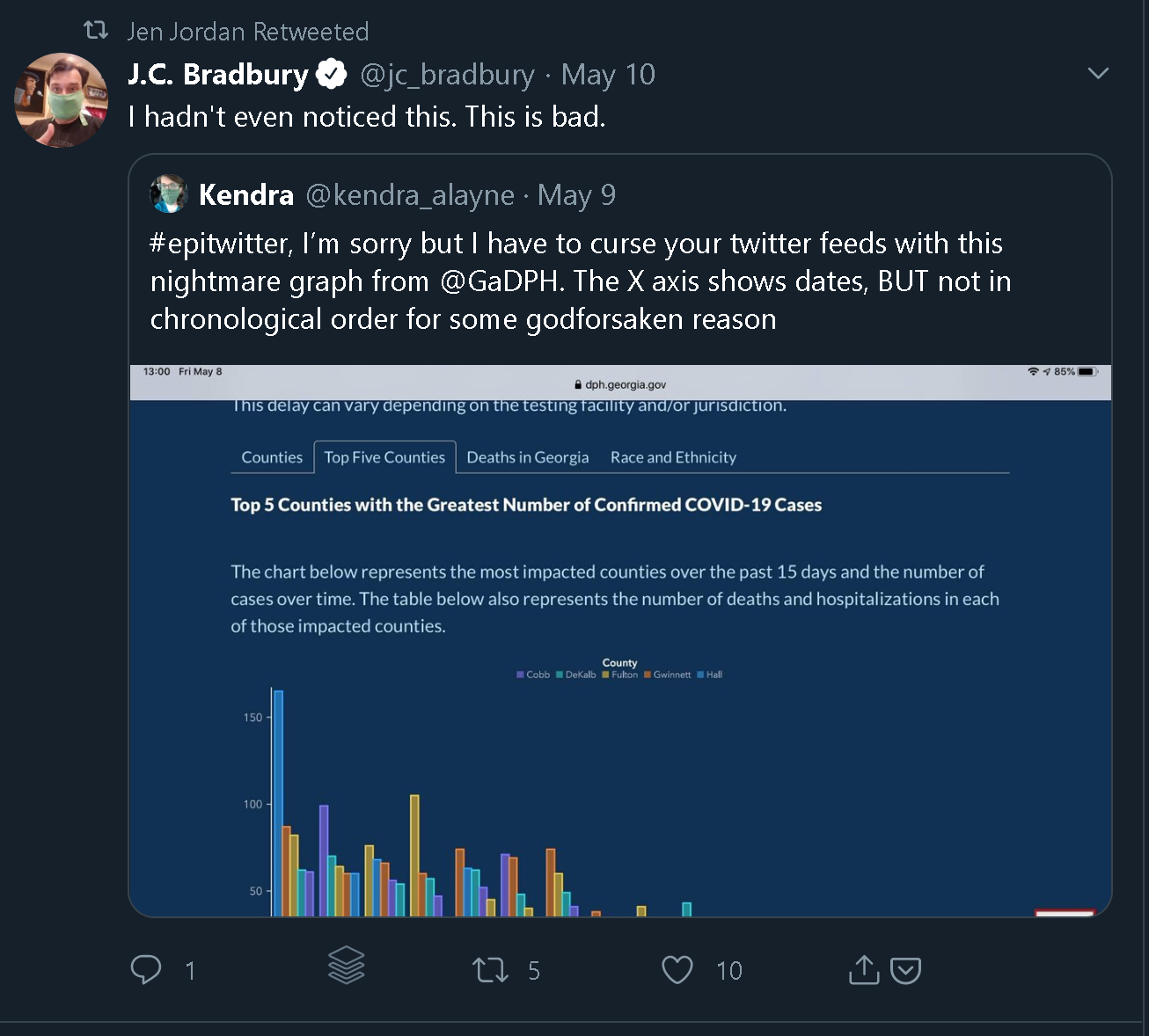 May 9!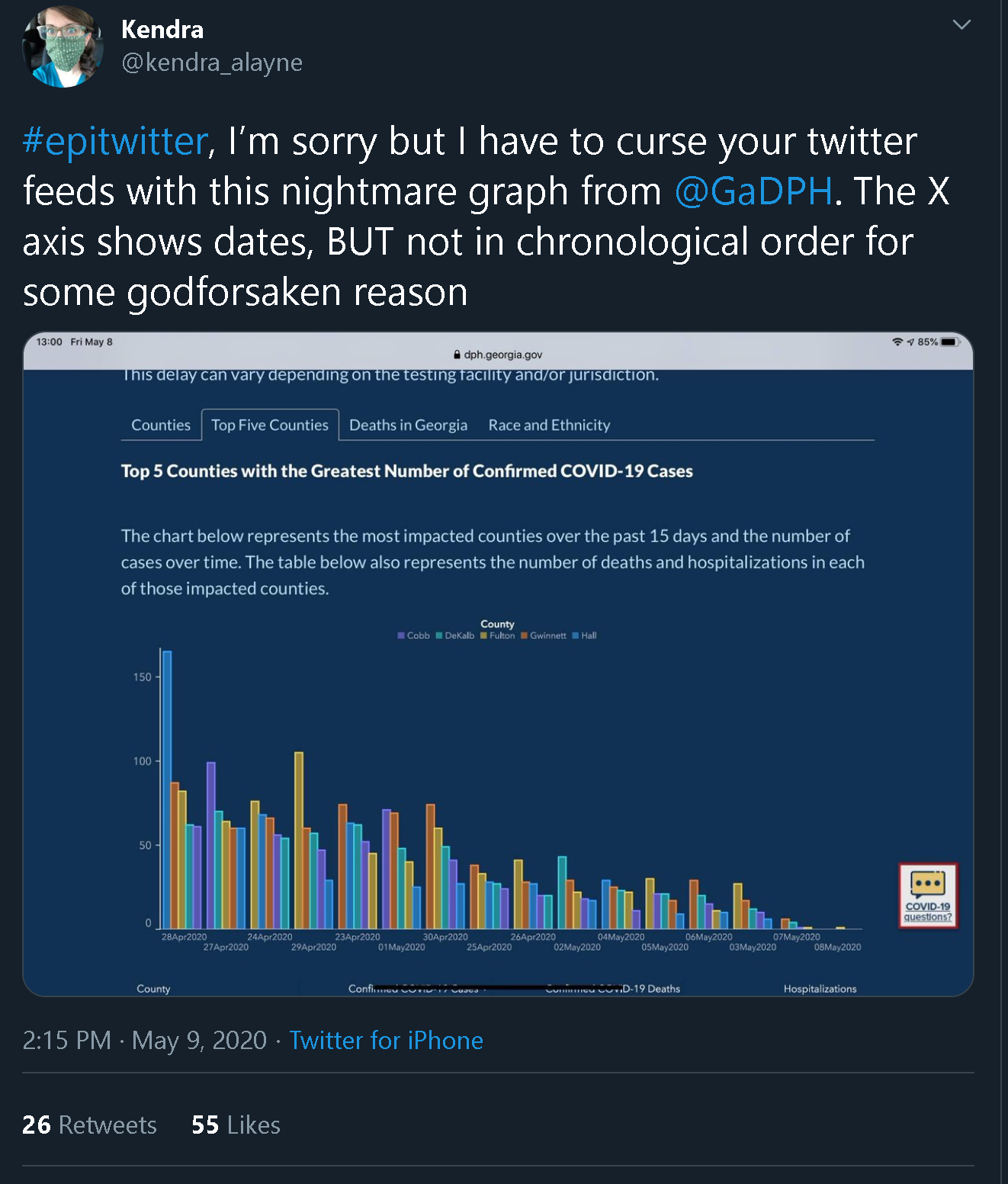 1 pm eastern, Fri May 8.
posted 2 hours later?
Wait, captured the day before!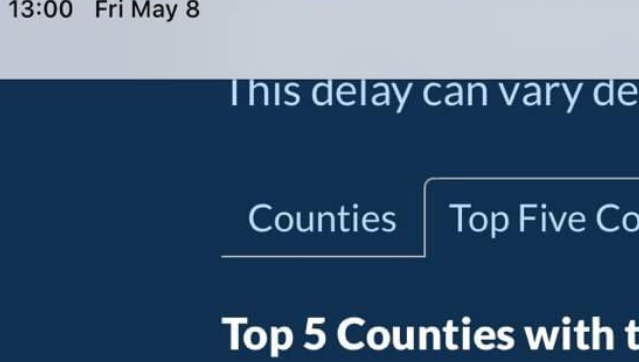 May 8. Small follower count, no pickup.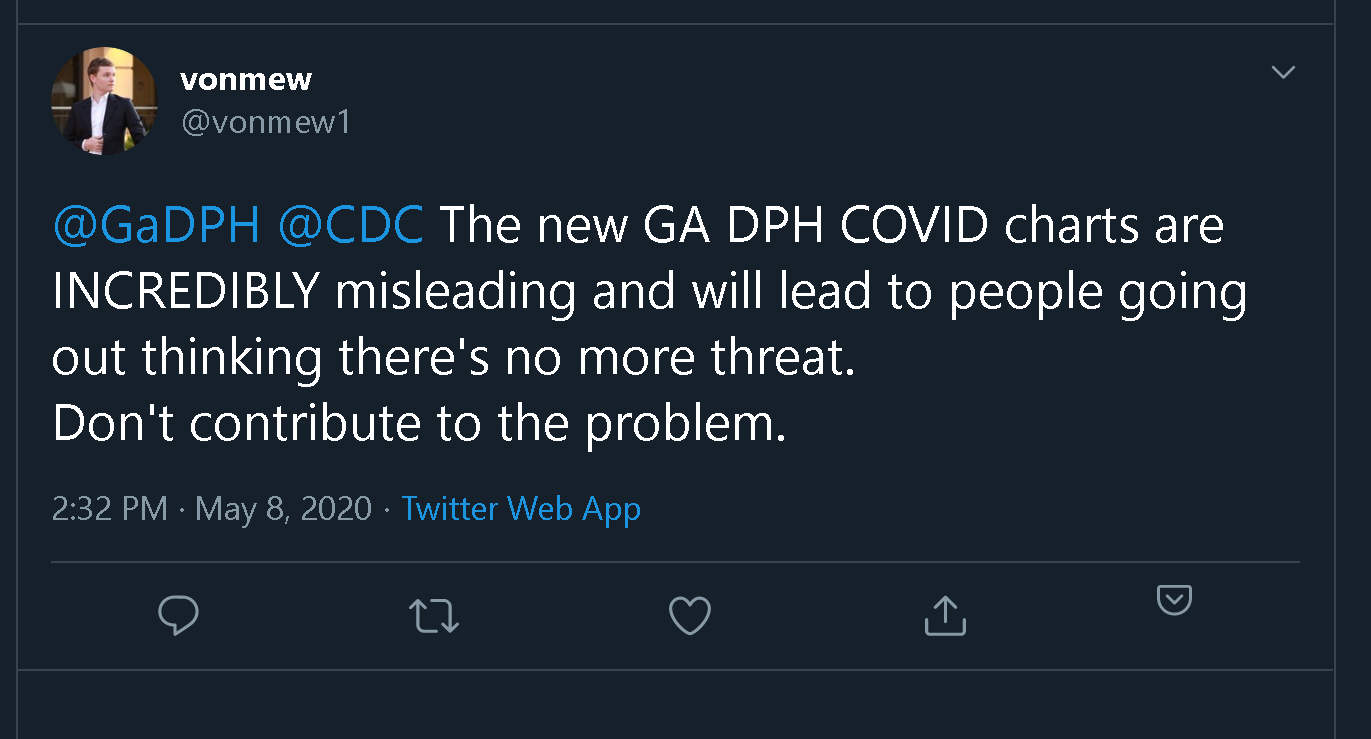 May 8, person sharing it and falling for it.

Actually this chart is correct? Maybe?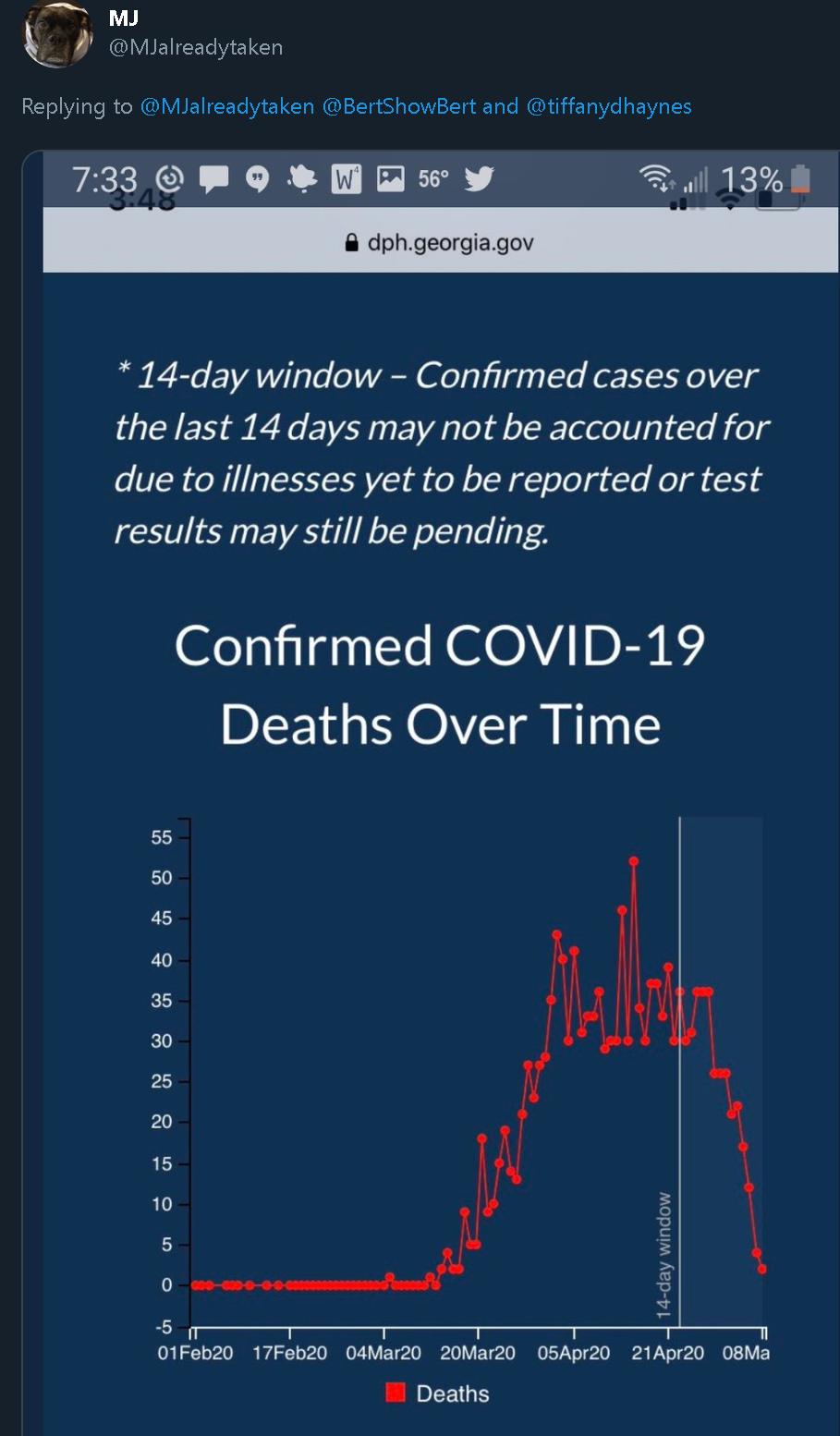 History of fudging stats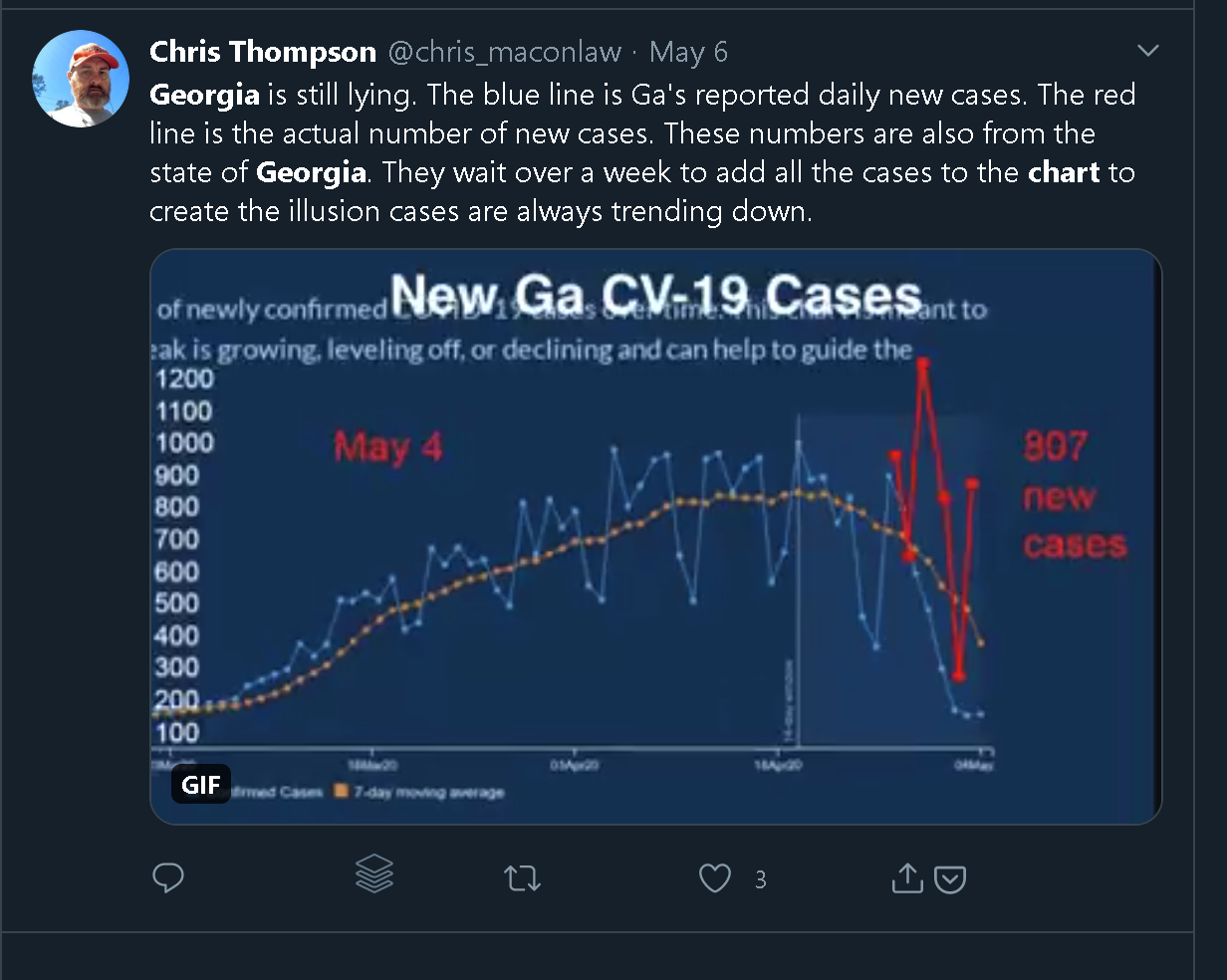 Impact of pending tests